OMA Pittsburgh's first educational program is centered around investing in the social and emotional development of Pittsburgh's youth. Please consider supporting our project.
Available Positions for Art in the Garden
Deadline to apply: April 13, 2018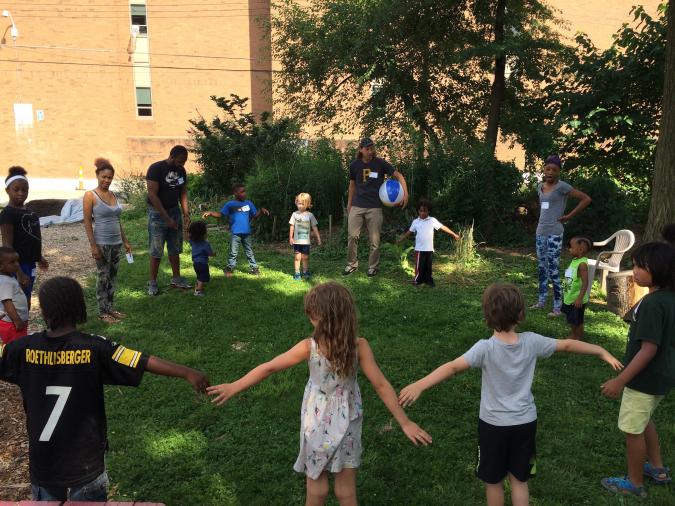 Art in the Garden is a free summer program held in Borland Garden, an urban green space in East Liberty. We are particularly invested in meeting the needs of underserved youth. We believe that fostering the social emotional intelligence of the next generation—which often means helping youth handle trauma—is a critical component for a healthy, inclusive, and equitable society.
We believe people of all ages thrive when they know healthy ways to recognize and express their emotions. Research shows that when children can better recognize, understand, express and regulate their emotions, their emotional intelligence and social skills increase, anxiety and depression decrease, they are less likely to bully others, they have better academic performance, and they have stronger leadership skills.
Above all, Art in the Garden seeks to enable youth to grow in their understanding of connectedness to themselves, each other, and our earth.
This program supports youth in their knowing—in deep and lasting ways—the interconnectedness of all living beings, and the ways in which we are all whole and all belong.
Also see this collaboration project: Clay work that teaches resilience, in the Art in the Garden summer program.