Current Board Members
Marilyn Carpenter
OMA Secretary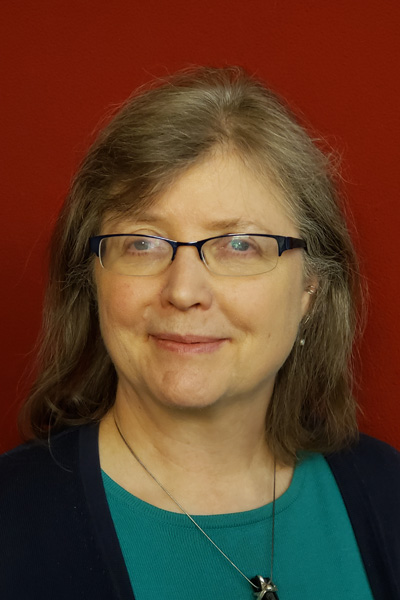 Marilyn is excited to work with OMA with interests to support personal development and education for all ages and youth STEM programs.  She is a teaching member of Alexander Technique International, a Reiki practitioner, a Seimei practitioner, and has studied T'ai Chi Ch'un since 1996.  Her long-term interests in holistic wellness, healing, and personal development have led down a variety of paths, some by foot and others through self-exploration and learning from others.
Marilyn has been in service with Westinghouse and Emerson Power & Water Solutions in Pittsburgh since 1979. Starting as a Field Engineer with a BSEE from The Ohio State University, she began commissioning data acquisition and control systems in the USA. Whether a troubleshooting assignment or project execution with time and budget constraints in the USA or at International sites, these assignments present opportunities to learn and meet people from different backgrounds.
Paul Clough
OMA Treasurer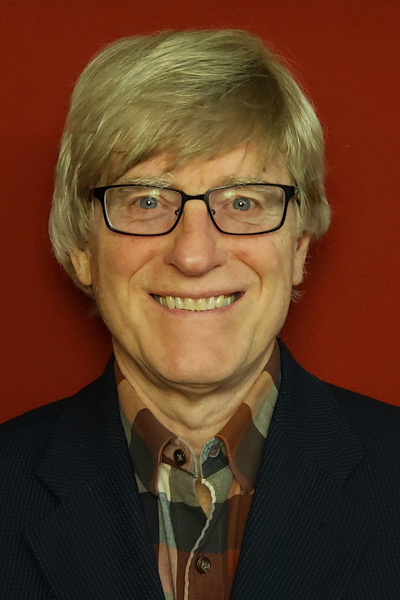 Paul Clough, Husband, Father, Helper, Fixer, Programmer, and Data Manager, was born and raised in SW N.Y. State and raised his family in NW Ark. and Houston, Texas and then moved to Lancaster, Pa.. Ten years ago Paul relocated to Pittsburgh and now Bethel Park after he married Joanne Riley, where he is now enjoying retirement and working in a back yard forest among the wonderful trees. Paul also enjoys fixing things and assisting everyone solve IT problems and creating IT solutions or making videos for friends and family. Prior to retirement, Paul worked as a data manager at the University of Pittsburgh. His interest in personal growth and spirituality began at a young age, and he has always been passionate about encouraging people to re-evaluate their long held beliefs and values to honestly consider if they are still being served by them or just automatic unconsidered reactions to life. Fourteen years ago, with other wonderful members of our spiritual community, Paul helped create an organization called Site Nite, and is an active member in Unity Center of Pittsburgh. He continues to help increase the consciousness (awareness of Reality) of our community by being a part of OMA.
David Ernette
(To be added.)

Callie Gropp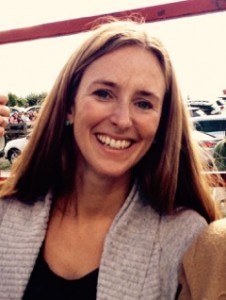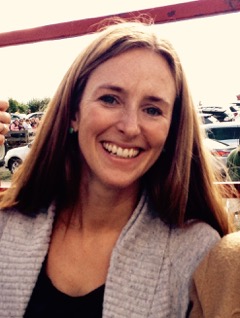 Callie Gropp teaches history, coaches lacrosse, and serves as the Feminist Student Union (FSU) facultly advisor at Winchester Thurston School. A native of Pittsburgh, Callie earned her BA in history from Oberlin College in 2007. While attending Oberlin, her studies focused on African American and Asian American history. Callie is a founding member of OMA Center for Mind, Body, and Spirit. Callie lives in Morningside with her joyous son and several delightful pets.
Gail Hunter, LCSW, BCD
OMA President of the Board, and Founding Member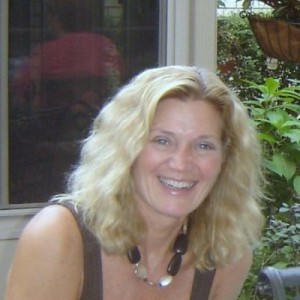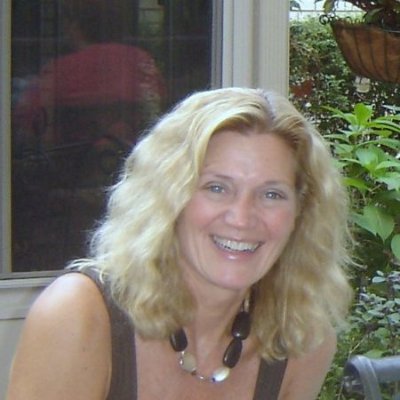 Gail has been in Private Practice as a psychotherapist in the Pittsburgh area since 1979 and is a holistic practitioner using EMDR, Brainspotting, Reiki, Source Point Therapy, 'Bars', Theta Healing, TFT, EFT and other Energy Techniques. Gail is a Founding Member and  the President of the Board of Directors for OMA. She is a holistic practitioner and  has always believed in everyone's inner  capacity to heal into life, to remember the 'truth' of who we are innately and the abundance of possibilities we can create.  She loves to spend time with her family,friends and pets, and she enjoys Swing/Lindy hop dancing, gardening, and fitness.
John Maletta
OMA Director of Marketing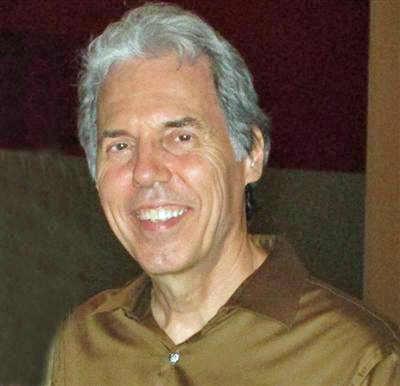 John is a retired computer software engineer, however remains productive with web design and development and various volunteer activities including business consulting and marketing for nonprofit groups. John has eclectic interests including music, swing dancing, drumming, drawing and hiking to name a few, however has little free time these days while caring for his mother who is now over 100 years of age and lives with him. John has joined in OMA's journey, which stems from his long-time interests in holistic health and well-being, as well as his inner connectedness to nature, the environment, and all living things on earth. John enjoys helping out OMA, particularly with its lecture series and outreach activities.
Mai Nguyen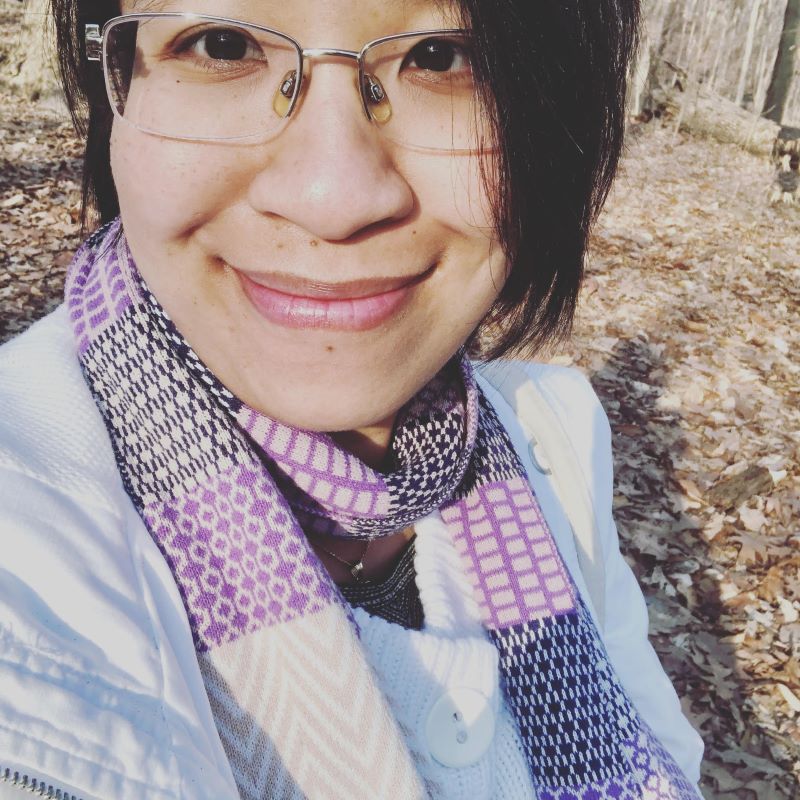 Mai Nguyen was born and raised in Hanoi Vietnam. With a Masters degree in Healthcare Management at Chatham University in Pittsburgh in 2013, she has directed her career toward social work and mental health. She worked in these areas in Vietnam for two years to realize how crucial it is to have a comprehensive mental health approach that focuses on community, education and prevention. Since 2017 her passion and commitment for mental health grew stronger and deeper when she began studying  trauma and working in crisis counseling. She has done profound research on trauma, particularly the approach Compassionate Inquiry which is developed and taught by Dr. Gabor Mate. For Mai, this approach has opened up a pathway to a better critical understanding on mental health problems and hence the significance of trauma-informed care. She desires to create educational programs for parents and families with the goal of raising awareness of trauma in parenting and supporting children through a traumatized stressful culture. Mai Nguyen is now living in Pittsburgh with her husband and is the mother of two boys.
Linda Puechl
OMA Vice President of the Board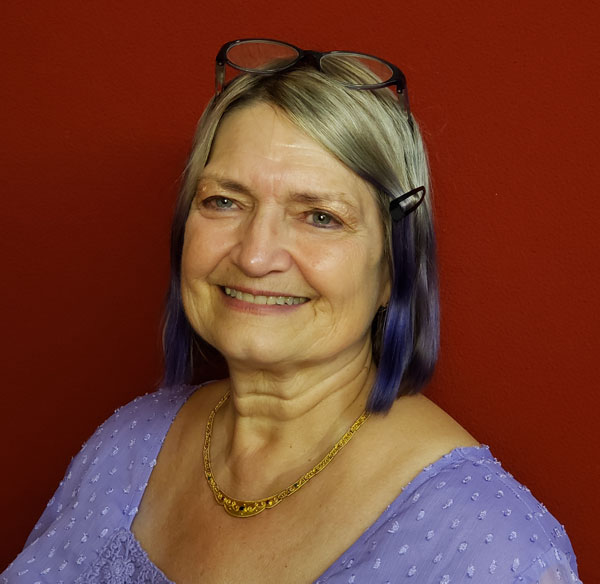 Linda dreamed of making music an exciting course for students instead of an "easy A". She planned on being an awesome music teacher, so went to Penn State to study music education with a major in voice and a minor in piano. When she could not find a position in music, she ended up getting her Master's degree in Business and spent the bulk of her working life in Accounting and Finance. After many years as a business line controller and financial analyst, she realized that she was no longer getting any personal satisfaction out of this line of work and began studying Family Constellation Therapy at the Hellinger Institute. Having completed her certification, she is working on bringing Family Constellation Therapy to the general public through education, workshops and even private sessions.
Anita Russell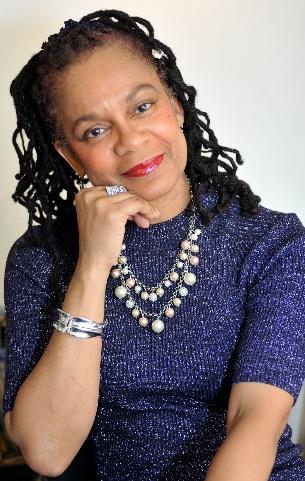 Anita D Russell was born and raised in Pittsburgh, PA. Her fluid life spans multiple disciplines, including academic research, pharmaceutical R&D, learning and development, web design, e-learning design, and youth and community leadership. Now working independently, Anita is the founder and creator of The Place to SOAR LLC, a social enterprise that includes the SOAR Coaching Academy. As a John Maxwell Certified Life Coach, Anita's coaching practice focuses on four key areas of personal development – living intentionally, inspiring growth, fostering connection, and nurturing leadership. In addition, she is developing SOAR Travel Ministry, a membership-based approach to introducing teens to the concept of voluntourism.  Anita is also a published author. She was first published as a contributing author in Motherhood Dreams and Success: You can Have It All, an anthology filled with inspiration and wisdom by a diverse group of women from around the world. She is currently working on a second anthology on empowerment and a spiritual memoir chronicling her journey of spiritual development.
Joanne Riley
OMA Director of Operations and Director of Youth Programs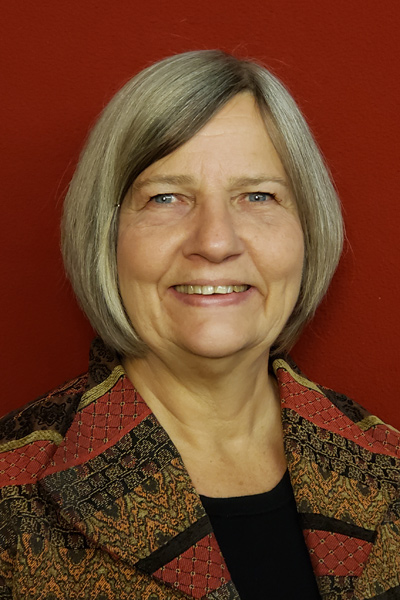 Joanne Riley practiced as a Critical Care Registered Nurse (pediatric and adult) for sixteen years until going into Health Care Administration. She always had a passion for assuring individualized quality patient care and a management position gave her the opportunity to do that. After several progressive management positions, including the Director of Nursing, and completing her Master's Degree in Hospital Administration from Carnegie Mellon University, she accepted a position as Senior Administrator for General Internal Medicine at the University of Pittsburgh, where she stayed for 25 years before retiring in 2017. Her leadership responsibilities were very broad including: medical student and residency training programs, research programs and several clinical programs. Throughout her career she received several awards from Forbes Health System and UPMC for quality patient care and successful management operations. Her last project prior to retiring was obtaining a large state grant to create an Addiction Clinic for General Internal Medicine at UPMC. Since retirement she has been filling her life with volunteer work, gardening, stain glass and mosaic creations, traveling and her wonderful husband and famil
Former Board and Founding Members
Dr. Julie Caryl
Julie gave up a teaching career to become a Doctor of Chiropractic more than twenty years ago because she personally experienced how chiropractic can enhance one's inherent  potential to heal.  She maintains advanced certifications in Applied Kinesiology and Nambudripad's Allergy Elimination Technique (NAET).  Julie enjoys activities like gardening, hiking, and biking that allow her to be in nature.  She delights in spending time with her family in Iowa.
Emily Gropp Carlson
Emily Carlson is mother, educator, and poet. As Co-Director of Youth Programming for OMA Pittsburgh, which includes Art in the Garden and Surviving to Thriving's program for at-risk youth, her focus is creating trauma-informed programming that seeks to enable youth to grow in compassion for themselves, each other, and the earth. Woven into all aspects of the curriculum is an intentional development of youth's social and emotional skills. A student and practitioner of the Bon tradition of Tibet, Emily incorporates meditation and mindfulness practices into the work she does with youth. Emily has also led The Experiment in International Living's program in Ghana; taught horseback riding in Brooklyn, New York; worked at the Pennsylvania Governor's School for the Arts; and studied poetry in Beirut, Lebanon through a grant from the Nationality Rooms at the University of Pittsburgh. Emily is the author of two poetry chapbooks, I Have a Teacher and Symphony No. 2. With friends, she runs the Bonfire Reading Series. Emily lives with her partner and their three children in a cohousing community in Pittsburgh. To connect, click here.
Erin Daquelente, LCSW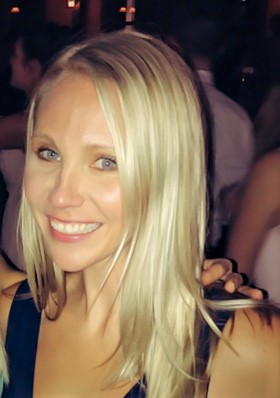 Erin Daquelente is a Licensed Clinical Social Worker (LCSW) and psychotherapist in her Private Practice located in Fox Chapel. Erin is an integrative and holistic psychotherapist. She believes it is important to explore any issue from different angles encompassing the mind, body, and spirit to promote healing on all levels: emotional, physical, mental, and spiritual. Her work as a holistic practitioner utilizes mind body approaches, EMDR, trauma informed care, attachment theory, mindfulness, Reiki, and EFT.   She enjoys spending time  with her family, friends and her furry four legged children-Noah and Sam. She also enjoys exercising and cooking meals to nourish her mind,body, and soul.  She is a Founding Member of OMA Center for Mind, Body and Spirit. Erin is excited to  be a part of OMA's journey and in bringing holistic wellness and healing on a larger scale to others.
Yvette Dobies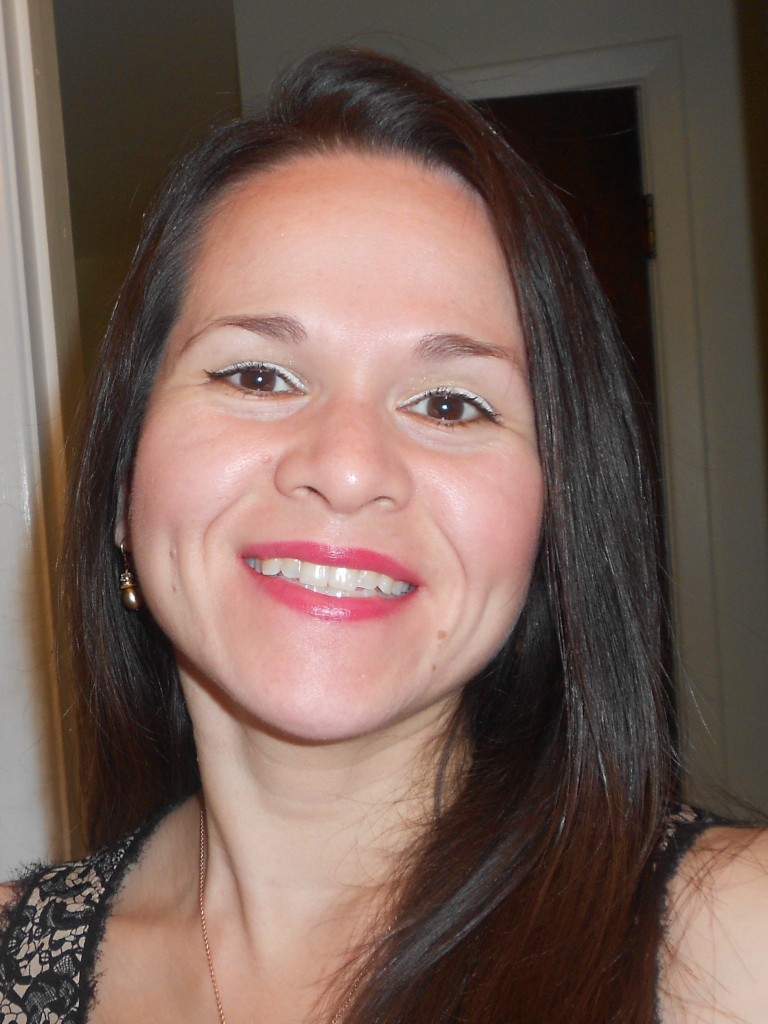 I was born and raised in Austin, TX.  I spent 5 years living outside of Seattle, WA.  I enjoy diversity and exploring different cultures.  I have a beautiful, bright 8 year old son.  I have been involved in the healthcare field since 1997.I currently work as a registered nurse at a local hospital.  I am also a certified reiki practitioner.  My grandmother and father played a huge role in sparking my interest in the healthcare field. I have known for a long time that my purpose in life is to help others.  I am deeply passionate about holistic, preventive, natural, alternative, and energetic medicine and I look forward to the integration of these therapies into traditional medicine. I am excited beyond words and grateful to be a part of OMA and to have the opportunity to work with others who share a passion in helping others.
Bethany Hanus
Bethany holds a Bachelors of Science Degree in Psychology from Penn State University. Bethany has worked with children with mental health and behavioral issues in a residential setting, children, adults, and seniors in crisis as part of a crisis response agency, and currently works as a Service Coordinator with Bethlehem Haven, providing services to the homeless and recently homeless women in Allegheny County. Bethany has far ranging interests from cooking and singing to running and knitting.
Caitlin Lasky
Caitlin holds a Bachelors of Arts Degree in Psychology from Kenyon College.  She is originally from the Pittsburgh area and has worked and volunteered at various social service, higher education and health nonprofit organizations in the area for the past six years. Caitlin currently works as the Great Lakes Region Manager of Online Communication for the Arthritis Foundation.  Caitlin will begin studying for her 200 hour yoga certification in October 2013.  She enjoys singing in an inter-generational women's choir, going to concerts, running on the riverfront trail and spending time with her family.
Linda Metropulos
Linda Metropulos has been working in real estate development in Pittsburgh since 1995, initially creating space to enable artists to live and work in Pittsburgh and currently working with ACTION-Housing to develop affordable housing for vulnerable populations including youth aged out of foster care, veterans, homeless, and others needing supportive services in order to live independently.  Her work has increasingly focused on the development of buildings and projects that are environmentally responsible and healthier for their occupants and engagement with communities working to establish a higher quality of life for all residents.
Maureen Steines Oehrle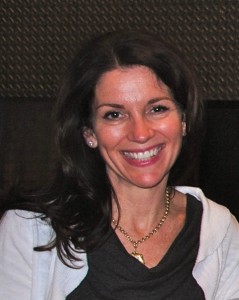 Maureen began hosting a Wellness Lecture Series in her home in 2010 to share information about holistic wellness.  In the Fall of 2013, this expanded into the OMA Lecture Series that exists today.  With a background in Event Planning in Washington, DC, Maureen enjoys all aspects of planning and organizing the lectures, workshops and classes offered by OMA and especially the opportunity to present and share information and inspiration from many different sources.  She is a practitioner of Reiki and Theta Healing.  Maureen is forever interested in learning about our eternal, spiritual nature and dissolving the limitations in our beliefs that hold us back from being in touch with our own divinity and power.  She loves many creative outlets including making jewelry, working with clay, sewing, painting and cooking and she feels especially blessed to be sharing life with her husband, their teenage twins and their dogs, Ruby and Bogey.
Donnie Day Pomeroy
Non-profit consultant specializing in strategic planning, grant writing and social entrepreneurship. While at Manchester Craftsmen's Guild, Donnie created, launched two national social entrepreneurship leadership programs, CDC/ARI and the Denali Initiative. Currently working to create a Tibetan Cultural Center with the Vision to provide education about Tibet to Southwestern Pennsylvania. Also involved in several art projects such as Master Visual Artist and Knit the Bridge.
Phyllis Rupert, SPHR, M.S. Ed., Clinical Mental Health Counseling.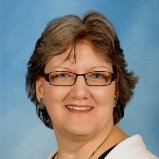 As a Diversity Consultant in the Office of Inclusion of one of the region's largest healthcare organizations, Phyllis has a passion for health and wellness that is holistic and     inclusive.   Her present position follows a journey that began at B. Dalton Booksellers, a Barnes & Noble company, culminating there as the district's training store manager. Currently, Phyllis consults with internal business leaders to build organizational success, high performance, and an inclusive culture through enterprise strategies, educational programming, communications planning, and high impact initiative deployment. New to the OMA board, she looks forward to leveraging her strengths, knowledge, and skills, in order to better strengthen and support the ongoing work of OMA in building the mental, physical, and spiritual health of individuals and families by involving, serving, and engaging all groups and communities.
Jackie Rutkowski
A passion to help others and enhance their quality of life has been the driving force and purpose in Jackie Rutkowski's life.  Over the past 12 years Jackie has dedicated her professional and personal life to Family House, LLC, a non-profit Hospital Hospitality House, serving the many patients and their families who travel to Pittsburgh Medical Centers seeking treatment for serious and often life- threatening medical conditions.  Last year (2012) Jackie was spiritually drawn to a group of like-minded individuals who shared a similar vision; to fuse their individual talents and abilities together in an effort to create a Wellness Center.  OMA Pittsburgh Wellness Center and the mission it will serve is a perfect path to take Jackie's passion and abilities to a new level.
Judy Traister, DPT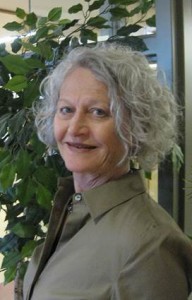 Judy Traister, DPT, is a licensed physical therapist and retired faculty member of the Doctor of Physical Therapy Program at Chatham University where she remains an adjunct faculty. Throughout her span of nearly fifty years as a physical therapist , she has been interested in health and wellness as well as the integration of traditional and alternative medicine. OMA has presented her an opportunity to continue these interests as a founding member and member of the Board. Judy leads the Food for the Soul initiative of OMA.
Past Board Members
Susan Amorose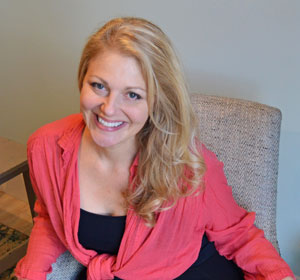 Susan M. Amorose, DMQ, RMT, holds a doctorate in Medical QiGong and is a clinical practitioner, certifying instructor, curriculum designer and speaker for integrative healing and alternative therapies, including Reiki, QiGong, Yin Yang theory, Sacred Geometry, oils, essences and meditation. Susan is a certified Reiki Master Teacher of the Usui Shiki Ryoho. In addition to private healing sessions, Susan's consultative practice offers private mentoring, coaching sessions, and workshops toward developing individual consciousness, connectivity and communication with the Quantum Field, and the dynamics of Consciousness in Leadership and Team Development. Susan's professional path has permitted her the privilege of work and travel throughout the globe. She has a wide range of intercontinental colleagues and students, and therefore, a faceted perspective on both healing and solutions at the personal, cultural and enterprise levels. Her Far Eastern travels have included Japan, China, Korea, Malaysia, Thailand, and Singapore.
Deb Carter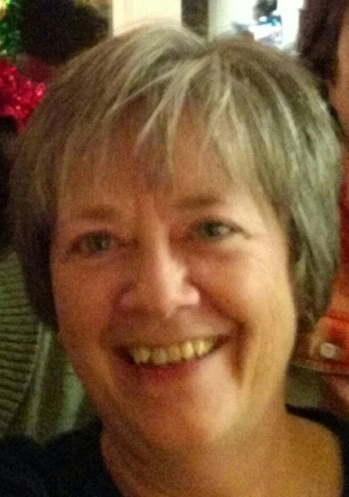 Deb Carter, RRP, Treasurer of OMA, worked in the Health Insurance Industry for 17 years. Realizing that paperwork no longer suited her more hands-on desire to be of service, she became a Registered Reflexologist Practitioner through the International Academy of Advanced Reflexology in Greenlane, PA. She has owned Reflexology for the Body, Mind and Sole, LLC in Forest Hills since 2006 and offers her services at the Inner Chi Holistic Center in Monroeville as well. Over that time, she has incorporated other holistic practices in addition to Reflexology such as 'Emotional Freedom Techniques' and 'Bars' into her business. These practices help encompass all aspects of healing – Body, Mind and Spirit.
Robin Clarke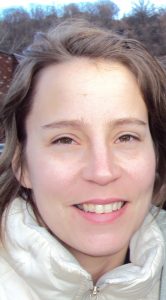 Robin Clarke, M.F.A, M.A, writes poetry and memoir and teaches writing at the University of Pittsburgh. Her first book, Lines The Quarry (Omnidawn, 2013), won the Omnidawn 1st/2nd book prize for poetry, and she is also the co-author, with Sten Carlson, of the chapbook Lives of the Czars (nonpolygon, 2011). She is currently pursuing her Master's in Social Work in order to practice psychotherapy, and is writing a memoir about the struggles of her family to acknowledge trauma and grieve loss. She lives with her partner, Joshua Zelesnick, and their daughter Charlotte, in an intentional community of gardeners, activists, peacemakers, and healers.
Susan Evans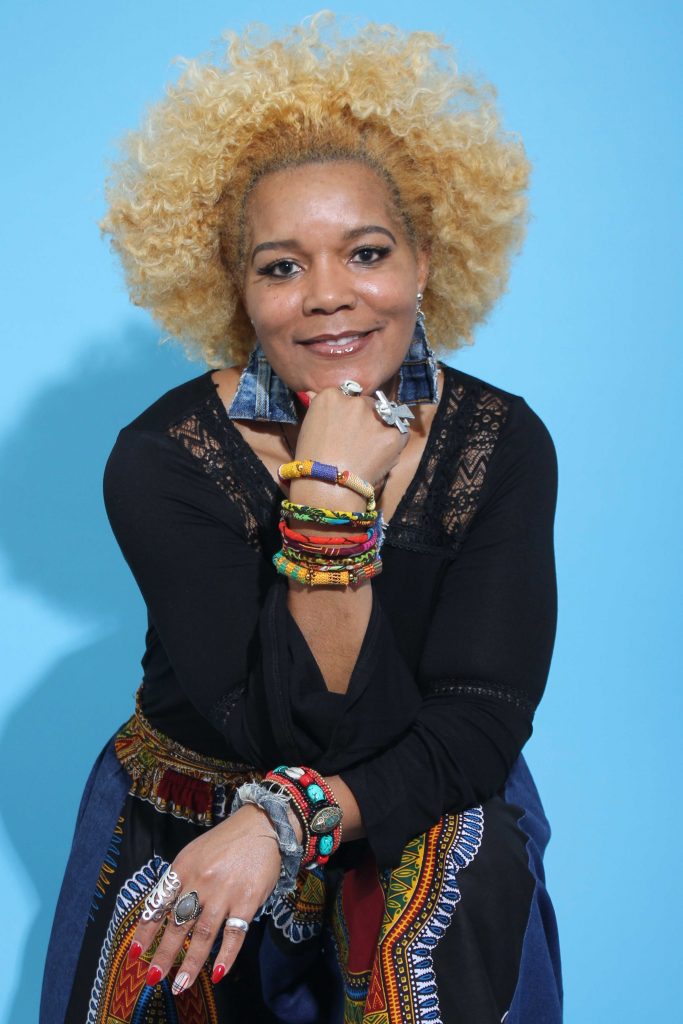 Susan M. Evans was born and raised primarily in Pittsburgh PA, (birth name Susan Marie Morton) but was also raised in West Palm Beach FL. She has lived in multiple cities throughout her life including Fort Meade MD, Minneapolis MN, Greenville and Duncan SC, as well as Bellflower CA. In all that diverse city living, Susan has gained a passion for people and a  drive to help them grow. In her creative life, Susan is an artist, a jewelry designer, a logo creator and an author in-the-making. Professionally, her background includes Sign Maintenance and Repair Person with Port Authority in Pittsburgh, where she is currently employed, and Functional Analyst, Pediatric Supervision and Medical Receptionist in the healthcare industry. Educationally, she has attended the Concord Career institute, graduating as a Medical Assistance; Level I Reiki Practitioner Certification; currently pursuing John Maxwell Coaching Certification and the Bereau Bible School in Minneapolis strengthening her skills in ministry.