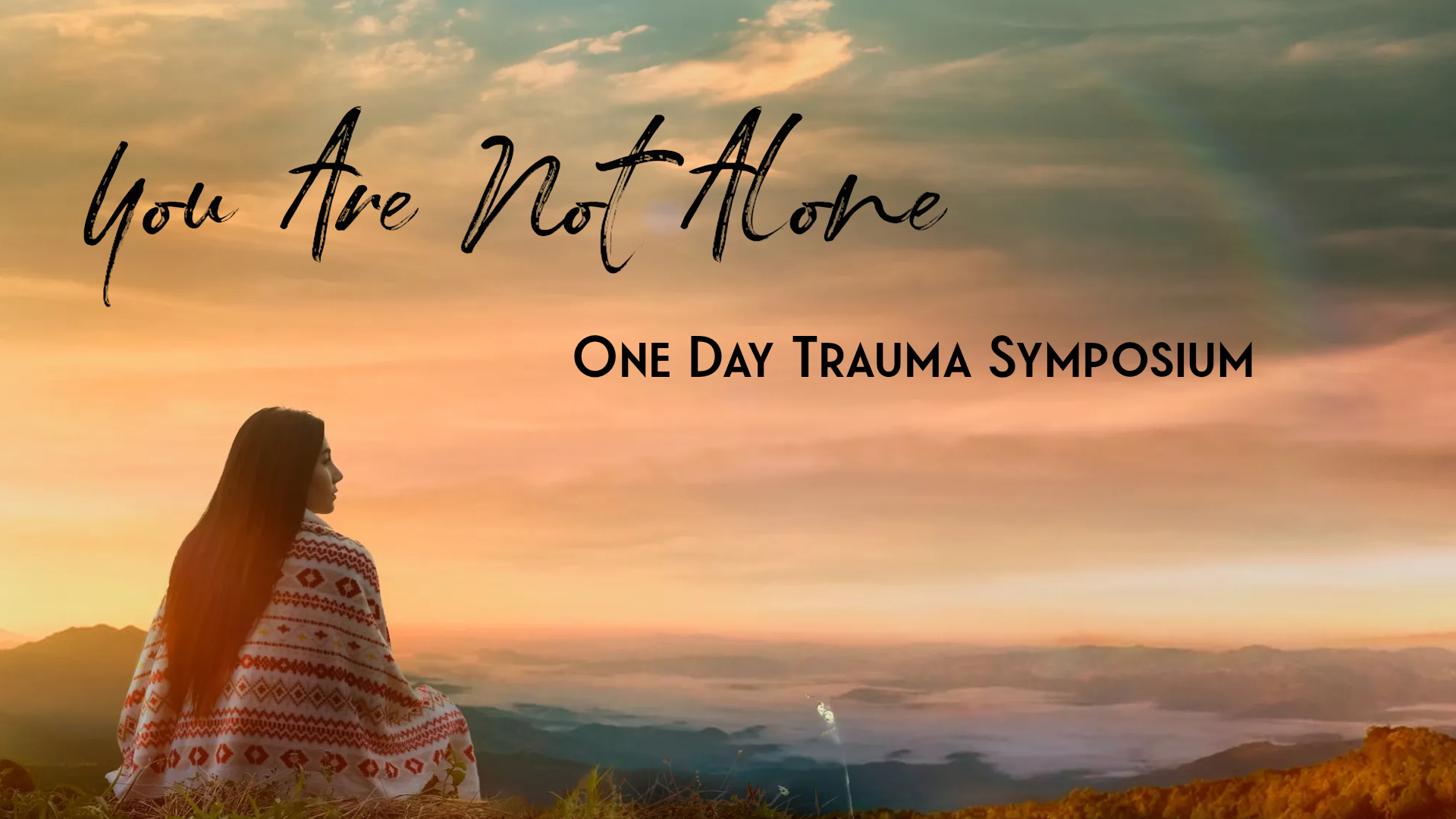 You Are Not Alone Trauma Symposium
Date: Friday, November 17, 2023
Time: 9 am – 5 pm ET
OMA Center for Mind, Body, and Spirit is excited to be hosting a one-day Trauma Symposium including the best of our region's holistic trauma healing experts!
Trauma is pervasive. It is a leading global, public health issue, the extent of which is truly immeasurable. OMA's mission and goal is to create collaborative conversations regarding the impact of trauma on one's cognitive, emotional, and physical development as well as one's interpersonal relationships and life choices. We believe that when we heal ourselves in the present, we heal the generations to come.
Since 2020, we have devoted ourselves to supporting our world of trauma survivors by coming together on a monthly basis for an ongoing panel discussion on healing from trauma. This symposium will bring together several of those panelists to share their resources for healing and resiliency as they address them through complimentary, alternative, and holistic practices. Presentations will be from licensed therapists and certified practitioners who specialize in the following alternative treatments for trauma care: energy healing, EMDR, Brainspotting, movement therapy, and sound healing.
This Symposium is for everyone… Trauma-informed practitioners who are interested in learning more about alternative methods to support their clients in healing from trauma, as well as those on their own journey of healing.
6.5 CEU's will be available for those in the field of counseling and psychology are available at additional cost.
Group Rates Available:
Contact events@omapittsburgh.org if you have a group of 3 or more attending for a discounted rate.
Agenda
9:00 am: Welcome from OMA & Keynote Presentation—What is Trauma?
10:00-11:30 am: Harnessing the Power of Mind, Body, and Spirit: EMDR, Brainspotting and Energy Work as Holistic Treatments for Trauma
Gail Hunter, LCSW, and Robin Clarke, LCSW will provide an overview and interactive demonstration in which the audience will learn and personally experience techniques that help clients reprocess and reframe traumatic memories and transform negative core beliefs on the level of mind, body, and spirit.
11:45 am-1:00 pm: Vibrational Sound & Music in Healing
Leza Vivio is a Licensed Professional Counselor and Certified Vibrational Sound Healer. Leza will be sharing information on the history of vibrational sound healing and why sound and music can heal us on every level of our being. She will also immerse us in a brief sound bath meditation. www.sacredcenteredyou.com
1:00 pm-2:30 pm: LUNCH
2:30-3:30 pm: Healing from Trauma with The Eden Method
Angela Failor is a Licensed Professional Counselor and Clinical Eden Energy Medicine Practitioner. Angela will be teaching easy and effective energetic techniques to calm an overwhelmed nervous system. Home care videos will be shared with attendees. https://shineyourlightllc.weebly.com/
3:45-4:45 pm: The Power of Movement for Healing Trauma
Laura Kustaborder is a certified yoga teacher, meditation & mindfulness guide, Reiki master and physician assistant. She will delve into how movement and embodiment techniques foster our healing journey, as well as demonstrate practices you can adopt to calm your nervous system. www.approachableasana.com
4:45-5:00 pm: Closing & Brief Q&A