Walking Peace Together
An Annual Celebration of Buddha's Birth, Enlightenment and Paranirvana
The Buddhist Society of Pittsburgh
Sunday April 29, 2018, 3:00 – 5:00 PM
Allegheny Unitarian Universalist Church
416 W North Avenue, Pittsburgh, PA 15212
---
How to Meditate – Daylong Retreat with Tempa Dukte Lama
Saturday January 13, 2018, 9:30am-5pm
Olmo Ling Tibetan Bon Center & Institute
1101 Greenfield Ave, Pittsburgh, PA 15217
---
Chod Healing Retreat
Guided by Tempa Dukte Lama – Join us to experience the healing power of the ancient Bon Chod ritual "Laughter of the Dakinis". Bon lama Tempa Dukte Lama will perform this special healing prayer ritual for the benefit of our community…
Saturday December 9, 9:30am-5pm
Olmo Ling Bon Center & Institute, 1101 Greenfield Ave, Pittsburgh, PA 15217
---
ARE YOU INTUIT
A weekly podcast focusing on angelic encounters and Divine connections. Hosted by Lillie Leonardi and recorded live, each episode explores a story about the Divine. See Facebook page at www.facebook.com/areyouintuit/
Don't miss Lillie's interview with Gail Hunter on December 14th!
---
THE HEALING CIRCLE:
A Deep Dive into our Stories for Personal Healing and Transformation
Wednesday, September 20th, 6:30-8:00 p.m.
Exhale Pittsburgh, 222 Boulevard of the Allies
Fourth Floor, Downtown Pittsburgh  15222
Cost $35/Each Month
Please click this link for details Healing Circle
---
The Illuminate Pittsburgh Mind-Body-Spirit Festival
Sunday, May 7th from 11am-6pm at the Crowne Plaza Pittsburgh South, 164 Fort Couch Road, Pittsburgh, Pennsylvania 15241  SEE MORE >>
---
Yoga with Adrienne
Yoga Classes and Fundraiser
Adrienne Totino is the most  amazing  person and gifted yoga instructors I have ever known… SEE MORE >>
---
The 2nd Annual Pittsburgh Mindfulness Fair
March 25, 2017
We are in collaboration with CMCS (Center for Mindfulness and Consciousness Studies) from University of Pittsburgh and dozens of other organizations. We are having a few dozen free classes, meditations, lectures, etc., and free food.
Facebook event: https://www.facebook.com/events/715872785250979/
Flyer: https://s3.amazonaws.com/ADHDMastery/Mindfulness+Fair+Flyer.pdf
Program schedule: https://s3.amazonaws.com/ADHDMastery/Program+for+Second+Mindfulness++Fair.pdf
---
Season for Nonviolence Broadcast Launch
Monday, January 30th, 2017, 8:00pm EST
Go to amplefield.com for more information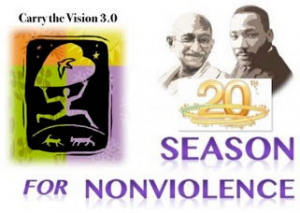 ---