Holistic Life Coach, Speaker and Energy Practitioner will guide you through an examination of your mind, body and spirit toward empowerment and change.
Doors open at 6:15 for light reception and CASH BAR. Event begins at 7:00pm
The Twentieth Century Club
4201 Bigelow Boulevard, Pittsburgh, PA. 15213
www.thetwentiethcenturyclub.com
Price at the Door $20 / *Student Price $5 with Current Student ID*
$15.75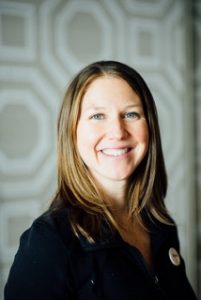 Wellness is an inside job that requires self awareness, proactive participation and a comprehensive mind body approach.
Nicole Trombley has been helping individuals make personal transformations for the past twelve years.    Her company, Pillar Wellness, designs and implements holistic wellness programs for companies, groups and individuals. 
She helps individuals identify the underlying patterns that cause blockages or obstacles to a person's journey toward health and happiness.  She uses numerous holistic approaches such as Energy Medicine, Narrative, Reiki, Energy Psychology and other mind body modalities. 
She has worked with cancer patients at the Wellness and Integrative Oncology Program at Hillman Cancer Center since its inception in 2013.  Currently, her role in the WIO program is as a wellness coach and concierge who works one-one one with patients to create wellness plans to implement healthy lifestyle changes and find resources to support their process.  
In February 2016, she created the monthly Wellness Circle for patients in the WIO program to help them continue their momentum and progress. 
Nicole graduated from Syracuse University where she studied psychology, nutrition, neuroscience and public relations.  She is a Certified Wellness Coach and Behavior Change Specialist. She is a Level 2 Reiki practitioner and a Level 1 Energy Psychology practitioner.
Please join us for this empowering event! 
*These statements have not been evaluated by the Food and Drug Administration. This information is not intended to diagnose, treat, cure, or prevent any disease.