An opportunity to share our spirituality on our journey in the realm of Mind, Body, and Spirit.

Please note: The UPMC lot conveniently located across the street from the 20th Century Club permits free parking at this event.

Doors open at 6:15 for light reception and CASH BAR. Event begins at 7:00 pm. Soup and bread served vegan and gluten-free.
The Twentieth Century Club
4201 Bigelow Boulevard, Pittsburgh, PA. 15213
www.thetwentiethcenturyclub.com
Please consider giving a Donation from the Heart when attending this event.
In this ultramodern world we can lose ourselves in a number of ways with busy lives, stressful jobs, financial burdens and mindless entertainment as an escape At times we feel like life is a crazy, tedious grind and there's just got to be something more.
What do you think it means to be spiritually connected? How does it matter? Perhaps you feel a spiritual connection with others in relationships that are profoundly meaningful. Or maybe the state of connectedness that you experience is an affinity with nature or a oneness with all beings alive or in the heavens. It could be you have little interest in spiritual matters and take a more pragmatic approach toward life and the fulfillment of self and happiness.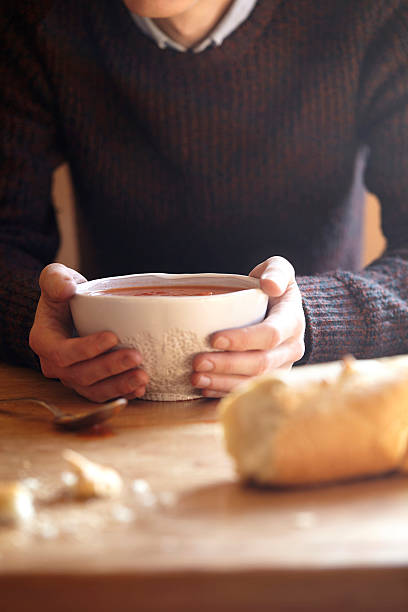 Have you ever wondered what it would be like to share all of your thoughts and questions about your spirituality in a safe, open and non-judgmental space? And to be able to discuss your underlying needs and fears with those who likely follow similar journeys?
Come join us to share soup and bread (vegan and gluten-free) with intimate conversation as we discover a deeper connection and understanding of topics on Mind, Body and Spirit in a community based on acceptance and love.
Food for the Soul, a new initiative for OMA, is designed to give the participants an opportunity to share in a simple meal of soup and bread (served vegan and gluten-free) as well as discussions regarding introspection and ideas on various subjects related to Mind, Body and Spirit. Small groups of 8-10 individuals will convene around a table and will be led by OMA members.
OMA is thankful for the interest and participation of its audiences and with this invitation is providing another outlet for the involvement of each individual. Please join us on December 14 for an unique endeavor during this celebratory season. Kindly register online by December 12 in order to reserve a seat at this forum. Donations from the heart will be appreciated.