Soul Mates, Soul Families, Twin Flames and Much More ... !
7:00pm Event begins. Doors open at 6:15pm for light reception (wine BYOB and also provided by OMA)
La Dorita (on Main St., Sharpsburg, immediately near the Highland Park Bridge) REAR ENTRANCE
2312 Main Street, Pittsburgh, PA 15215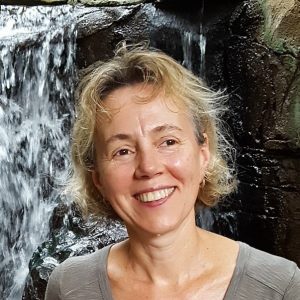 Please join us for a fun evening as Irina Grundler talks to us about:
How shared karma and past-life history affect your relationships today
Types of Soul Relationships
How different Soul Groups operate very differently in life
How likely you are to meet your Twin Flame
What role relationships play in your personal growth
What makes a relationship successful from a spiritual perspective
Irina Grundler works with vibrational frequencies of the Akashic Records to help spiritually open-minded individuals remove obstacles to living their full potential.    She is a Spiritual Counselor and Energy Healing Practioner.  
Her journey towards spiritual awakening started about 25 years ago with a desire to improve her own life and gradually evolved into helping others. Over the years Irina became certified in and practiced different energy and healing modalities: Reiki, Sahaja Yoga, Reconnective Healing, Electro-Magnetic-Field Balancing Technique, etc.  In her current work Irina also helps entrepreneurs energetically align their businesses with financial abundance.  For more information about Irina please visit www.PathToAwakening.net  or her Facebook page https://www.facebook.com/mypathtoawakening/
Please contact us for more information.