A Positive Self-Image Experience
7:00pm Event begins. Doors open at 6:15pm for light reception (wine BYOB and also provided by OMA)
La Dorita (on Main St., Sharpsburg, immediately near the Highland Park Bridge) REAR ENTRANCE
2312 Main Street, Pittsburgh, PA 15215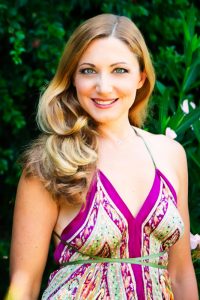 This evening is about the Magnificence of YOU!  We will discover ways to accept yourself and find a healthier relationship with your body and your life.  After years of struggling with a dysfunctional relationship with her body, Marla transformed these experiences into a life full of acceptance and joy. We will explore tools for deeper self-compassion, self-care and worthiness. No matter if your struggles are with your body, relationships or your career, we will discuss how loving our bodies can help heal ourselves.
Do you love your body? As creator of Love Your Body Love Yourself, Marla Mervin-Hartmann assists women in finding a "YES!" to that question.
 A "LOVE YOUR BODY, LOVE YOURSELF"  WORKSHOP IS BEING HELD ON SATURDAY, MAY 20TH FROM 9:00AM-1:00 PM.
Space is limited. See this page for details.
Marla has transformed her experiences into services to help women discover honor and appreciation for their bodies.  Along side being a Reiki Master and Teacher, Marla has followed her passion for women's health down many paths of study including women's sexual wellness; postpartum care; Restore Your Core educator training; Tantra teacher certification; Yoga teacher training, and massage therapy.  In all of her work, Marla is devoted to empowering women to feel good about themselves and to live the life they desire.
Marla is a graduate of Kent State University and was the leading body image expert at Journey Malibu, a Drug/Alcohol rehabilitation center. As a professional speaker, Marla has been featured at TEDx Salinas. Her on-camera career has also led to acting and hosting engagements including the holistic healing talk shows "Pathways to Health" and "Voice America's Radio Show: Live! Love! Thrive!" and her own program, "Transformational Travel." She lives in Los Angeles with her husband and son where she works full-time as a professional coach, speaker, facilitator and Living Light Reiki Master and Teacher.
Visit our website www.OMApittsburgh.org to sign up for email announcements