7:00pm Event begins. Doors open at 6:15pm for light reception (wine BYOB and also provided by OMA)
La Dorita (on Main St., Sharpsburg, immediately near the Highland Park Bridge) REAR ENTRANCE
2312 Main Street, Pittsburgh, PA 15215
Price at Door $20.00
$15.75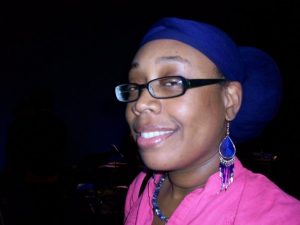 Join us as we welcome Dana Harris-Yates to OMA to teach us about manifesting. We will explore vibration frequency and energy and how these things affect us in manifesting our will.
Dana has for several years worked to align her actions and herself with her life's purpose. As she has connected with her higher self, her divine truth, she also also learned and practices many skills which help her to manifest all she needs in order to continue in her life's purpose. When we connect with our highest and most true selves, the gift of manifesting can help us achieve and acquire everything we need for each moment. As we connect with our truest selves and as our actions align with our values we begin to operate at a much higher frequency. The energy of these moments propels us forward along our truest path. The universe wants us to be successful in achieving and fulfilling our life's purpose and will do all it can to give us what we truly need. We just need to learn how to ask for it. Dana will share her story and some of the tricks and skills she had learned along her own  path.
What is vibration? What is energy? What does this mean to us on the planet in relation to the shift we are experiencing? What is the law of attraction? How do we master the law of attraction? What is manifestation? How are we able to apply it in our lives?   What roles do does intent, focus and belief play?
What do you want to manifest in 2017? What tools are you using now to manifest these things? We will explore what tools really work to manifest your will and we will explore your relationship with the energy around you and how you can tap into this. 
Dana Harris-Yates, an Indigenous Native Moor, is Pittsburgh's own Shamanic Healer. A Hoodoo practitioner, Master Herbalist, Reiki and Nishanti Mganga Master, Numerologist, Reader, Spiritual Guide, Mindfuless, Body and Soul/Spirit Centered Thereputic Couselor, Motivational Speaker, and Pittsburgh's Genetic based Healing Specilist, Dana owns and operates "Nature's Healing Emporium" Cultural Oasis, in East Liberty. Dana serves the community's elders and youth through education and use of food, herbs, elements, and nature for healing the mind, body, soul and spirit.