Dana Micucci shares powerful heart-based teachings and practices learned from years of travel to sacred sites, that can be used for healing and transformation.
7:00 pm - 9:00 pm. Doors open 6:15 pm for light reception & CASH bar.
The Twentieth Century Club
FREE parking in UPMC lot across the street!
4201 Bigelow Boulevard, Pittsburgh, PA. 15213
Please offer a Donation from the Heart when attending this event.
So many of our wisdom/spiritual traditions are based on heart-centered teachings. Mystics, poets and truth-seekers throughout the ages have recognized the profound importance of living in and through the sacred heart.
In this talk, Dana Micucci shares powerful heart-based teachings and practices from some of the world's wisdom traditions (Tibetan, Mayan, shamanic, Egyptian, mystical Christian, etc.) gleaned from her lifetime of travel that you can apply to your daily life for lasting transformation.
Learn how to harness the wisdom and power of your heart to improve your health, center your emotions, create the outcomes you desire with ease, master your energy, increase your passion and joy, reconnect with your spiritual core, and become a healing force through your very presence.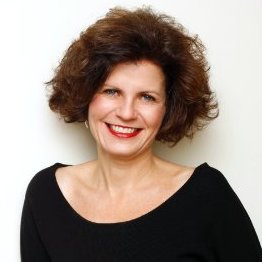 Dana Micucci, a Pittsburgh native, is an award-winning author, speaker, healer, and catalyst for self-mastery. 
Dana's latest book, the novel The Third Muse, is a metaphysical, time-travel mystery set in the international art world that celebrates the divine feminine wisdom of the Magdalene Order and the healing power of love. Her spiritual travel memoir Sojourns of the Soul: One Woman's Journey around the World and into Her Truth—a gold winner in the Nautilus Book Awards—was inspired by her travels to many of the world's most sacred sites. Both books offer a heart-centered message for our time.  
Dana has also enjoyed a decades-long career as a widely published journalist writing about culture, travel, and spirituality for The New York Times, International Herald Tribune, Chicago Tribune, Town & Country, Spirituality & Health, and many other well-known publications.  
A dynamic speaker, and teacher and practitioner of ancient mystery-school wisdom, she conducts transformational talks, workshops, retreats and sacred journeys worldwide. She also has a private healing and mentoring practice rooted in her extensive shamanic training.  
Dana's work carries a multidimensional healing vibration that ignites deep shifts in consciousness, expanded awareness, and recognition of your soul's purpose. With grounded clarity and compassion, she assists you in accelerating a fearless journey toward wholeness, joy, and fulfillment.
Dana has given talks/workshops at Unity Center of Pittsburgh and SITE NITE. Other venues where she has presented include Sedona Creative Life Center; New York Open Center, Edgar Cayce's Association for Research and Enlightenment, and Unity of New York in Manhattan; other Unity Centers throughout the U.S.; United World College-USA; Canyon Ranch Spa in Tucson; the Women's Institute for Continuing Education in Paris; the World Woman Summit; and many others.
Based in Taos, New Mexico, after many years in New York City, she continues to travel widely in sacred service as an ambassador of the New Earth consciousness.