Expand your sixth chakra to transcend your personal mind and access the universal mind
7:00 pm - 9:00 pm. Doors open 6:15 pm for light reception & CASH bar.
The Twentieth Century Club
FREE parking in UPMC lot across the street!
4201 Bigelow Boulevard, Pittsburgh, PA. 15213
Please give a Donation from the Heart when attending this event.
Your Third Eye, located between your physical eyes in the middle of your forehead, is often referred to as the 'chakra of wisdom.' As you grow and develop, this chakra becomes activated. As it does so, your intuitive gifts begin to show themselves.
You also develop discernment and the ability to detach from subjective perceptions and see the 'bigger picture.' You are more able to move with the flow of life, rather than getting caught up in the details. As you work to raise the vibration of this chakra, you gain a greater ability to transcend the 'personal mind' and access the universal mind.
However, if your Third Eye is blocked for some reason (old messages from the past, experiences from past lives, old beliefs, etc.), you may find it more difficult to experience the gifts of this chakra. Join Bonnie Hassan, MSW, RKRM for a guided meditation designed to help heal the originating source of any blocks (known and unknown) that may exist and give you the opportunity to more fully enjoy the benefits of an expanded and opened sixth chakra.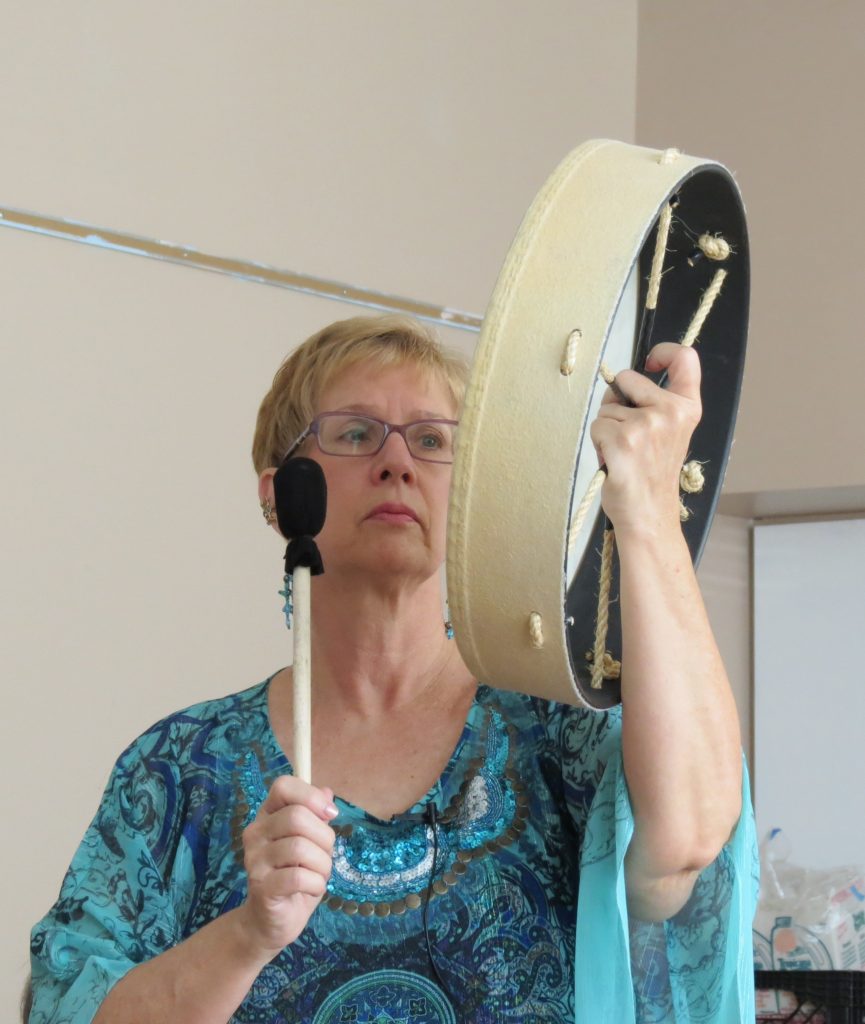 Bonnie will follow the meditation with a shamanic-style healing session where Native American spirits may speak to your soul in an intimate language only your soul comprehends. The vibrations of drums and rattles will further empower the healing energies of Reiki as your guides and angels offer wisdom and guidance for your continued expansion. Say yes to Spirit and begin the process of healing more deeply so you can raise your vibration and claim all your gifts! The world needs you to be your best self. You came here to be just that! Isn't it time you took this next step?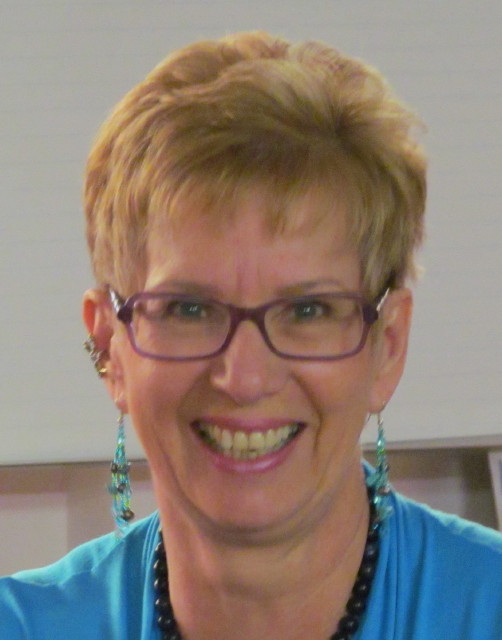 Bonnie Hassan, Reiki Master, Medium and Psychotherapist, first experienced God's direct intervention in her life when a prayer uttered in church was answered in an amazing way just a few short hours later. Since that time, Bonnie's journey has been directed by Divine Guidance in many ways, from the opening of a private healing practice to a 14,000 mile solo road trip to Alaska and back.
With a Master's Degree in Social Work, a B.S. in Human Resource Management, and seventeen years' experience practicing and teaching Reiki, Bonnie travels around the United States providing unique and powerful healing sessions for both groups and individuals as she combines her expertise and training with her intuitive gifts. When she is not traveling, Bonnie offers group and individual healing services via teleconference and teaches classes and workshops near her home in Nashville, Tennessee.
Bonnie has been practicing and teaching Reiki since 2000. She is a certified Master in the Usui/Tibetan, Karuna® and Sekhem-Seichim-Reiki Systems and has channeled a new form of Reiki called Transformational Reiki, which is a blend of Native American and Japanese energies.
As a mental health therapist, Bonnie's specialty areas include grief and loss issues, foster care and adoption, and family therapy. She earned her Master's Degree from the University of Pittsburgh, and her undergraduate degree from Geneva College.
Bonnie believes that if we want the world to change, we have to change/heal ourselves first. She frequently tells her clients: "If you want to go higher, you have to dig deeper. When you step out of your comfort zone, you step into your Power Zone!"
You can reach Bonnie by phone at 412-277-0755 or email her at bonnie@bonniehassan.com To learn more about Bonnie, visit her website at www.bonniehassan.com You can also follow her on Facebook at www.Facebook.com/travelingmystic