Marietta Amantangelo on functional nutrition, combining several disciplines, diets & approaches for optimal health!
7:00 pm - 9:00 pm. Doors open 6:15 pm for light reception & CASH bar.
The Twentieth Century Club
FREE parking in UPMC lot across the street!
4201 Bigelow Boulevard, Pittsburgh, PA. 15213
A donation from the Heart is greatly appreciated.
Ready to choose a life of wellness? There are unlimited ways of getting to healthy again. Learn how modern Functional Medicine Nutrition combines several disciplines including medical nutrition therapy, nutritional biochemistry, gastroenterology, nutrigenomics, and food as medicine, and can involve a variety of diverse specialty diets, like Paleo, FODMAP, Vegan and Diabetic. In addition, functional lab testing as well as routine blood testing can also be key.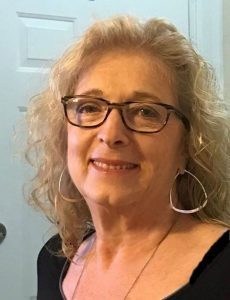 Marietta Amatangelo, MS, RDN/LDN, describes a solution-focused approach that digs beneath the surface to underlying factors that may be affecting your health and wellness.How would your life be different with more energy, better sleep, healthy clean eating, regular physical activity, and specific changes for your health and circumstances? It's easier than you might think!
As a functional nutritionist and health coach, Marietta helps her clients see the whole picture.  She has worked successfully with more than a thousand people like you, and watched them go from hopeless to hopeful. Many have grown and thrived in their improved quality of life, and some have gone into remission.  That level of success, takes passion and commitment to dig deeper than just considering symptoms.  It also takes an ear of compassion, a non-judgmental attitude, and the ability to create a safe space, open mindedness, and sensitivity. Marietta weaves together life experience and professional education as a nutritionist, health coach and Reiki Master in order to coach individuals who are ready and committed to making lasting change with their health.