Presented by The Little One, Sheryl Blumenthal
7:00 pm 9:00 pm
East End Cooperative Ministry
6140 Station Street, Pittsburgh, PA 15206
Enter EECM from ENTRANCE B on Harvard Street / Convenient Public Parking, also FREE parking on Harvard St and FREE parking at Kindom Light Ministries on Center Ave directly across from EECM.
Please offer a Donation from the Heart when attending this event.
** PLEASE NOTE THIS EVENT HAS BEEN CANCELLED **
The impact that our light has on Humanity is grand, for the Angels tell us that we all play a part within the whole.
To so many people, the true reason why we are on this Earth is shocking...
When people feel validated for 'Who They Truly Are', as seen through the view of the Angels, they stand in that more powerfully. They own it, live it, and teach others to do that more within themselves.
The Little One's workshops leave a strong and lasting impression. Through her gifts, the teachings help attendees to unify, support all differences, love who each one individual is, while accepting that all can create more determinedly with their own compassion on our planet, as more and more souls agree to claim this and live this from within.
Guidance in Little One's workshops teaches that the trials that many souls have endured have great, great purpose. When that awareness resonates in a more permanent view, non-judgement ensues, wellness prevails, and a greater plan than man might know is realized.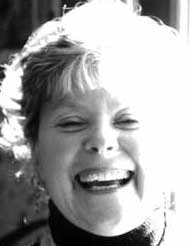 Sheryl Blumenthal is a pure vessel for the I AM. As a Universal Teacher and an enlightened being, her gifts support the work that humanity strives to excel towards. Through rare abilities her gifts offer love, healing, peace, and direct guidance through an extremely powerful and transforming unity with angelic presences, the Council of Elders.
The Little One is author of "Heaven's Doorway~Through the Little One", "Watch The Changes In Our Animals~Watch The Changes In Our Skies", "Humanity's Doorway"(CD), "Love One Another"(CD), as well as the MP3 Teaching Series through The Little One: A Teacher™.
Her life is committed to the greater calling of each human being in our ONE human race.