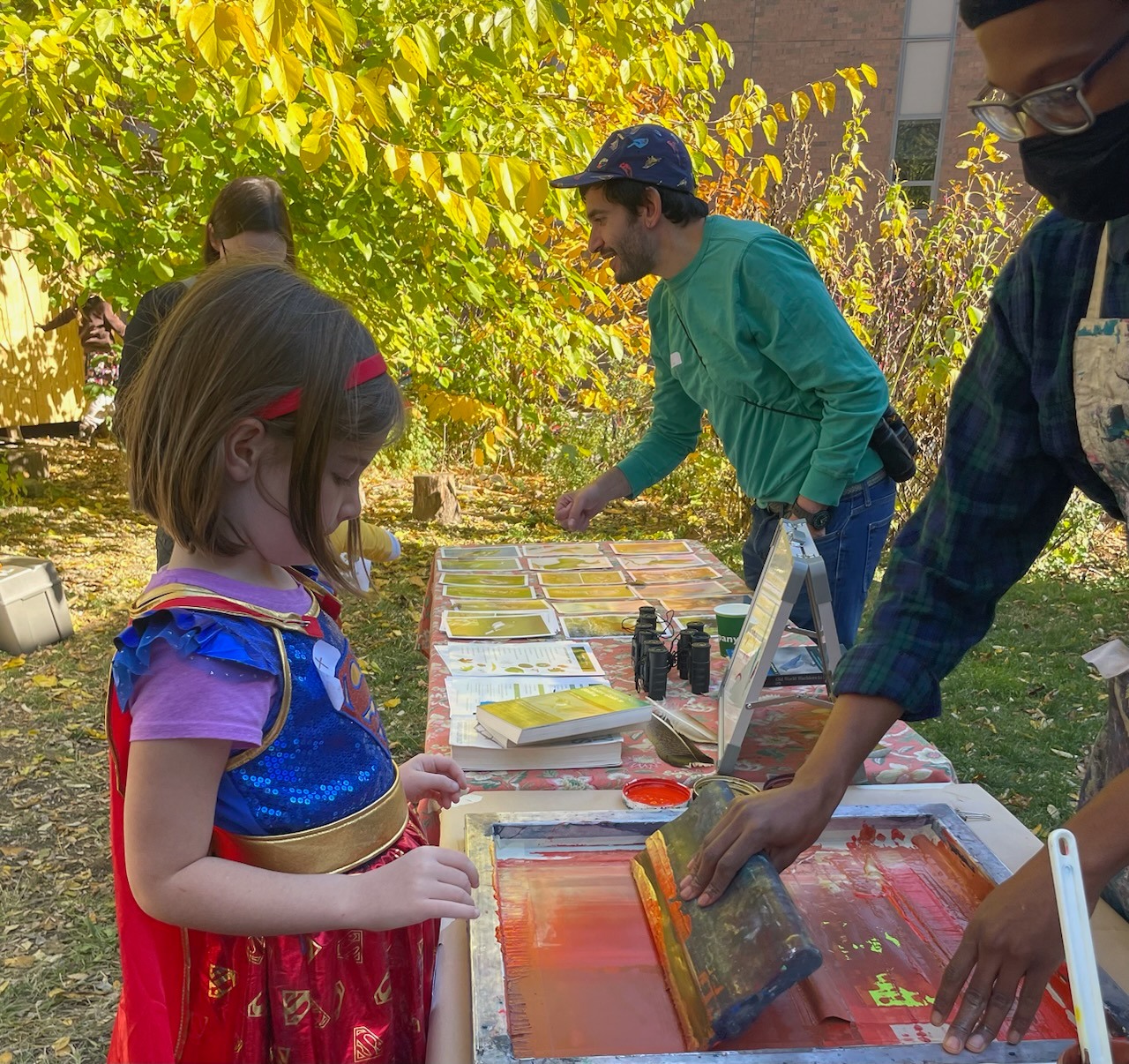 Presented by OMA's Art In the Garden Program
12:00 pm -3:00 pm Saturday
WHERE: Borland Garden
527 N Beatty St, Pittsburgh, PA 15206
This is a FREE event
Join Art in the Garden for our Fall Festival!
Come relax in the garden and join us for arts, activities, and snacks!
Located in Pittsburgh's East Liberty neighborhood, Borland Garden has a native food forest, small fruit orchard, rain garden with a cistern that collects rain from our roofs, lawn, annual vegetable beds, and herb gardens.
Join us for pumpkin carving, s'more & hot pretzel making, stone soup, Afro-Latin Percussion and Dance with Miguel Sague III, hula hooping and flow with Jodi Iddings, multi-lingual storytelling, free books from Reading is FUNdamental, sensory friendly activities with Takeela Washington of Sensory Super Powers, and more! Costumes welcome. If you like, bring a vegetable (any kind!) to add to the stone soup.
The event is FREE. ALL are WELCOME.
Venue Location Map