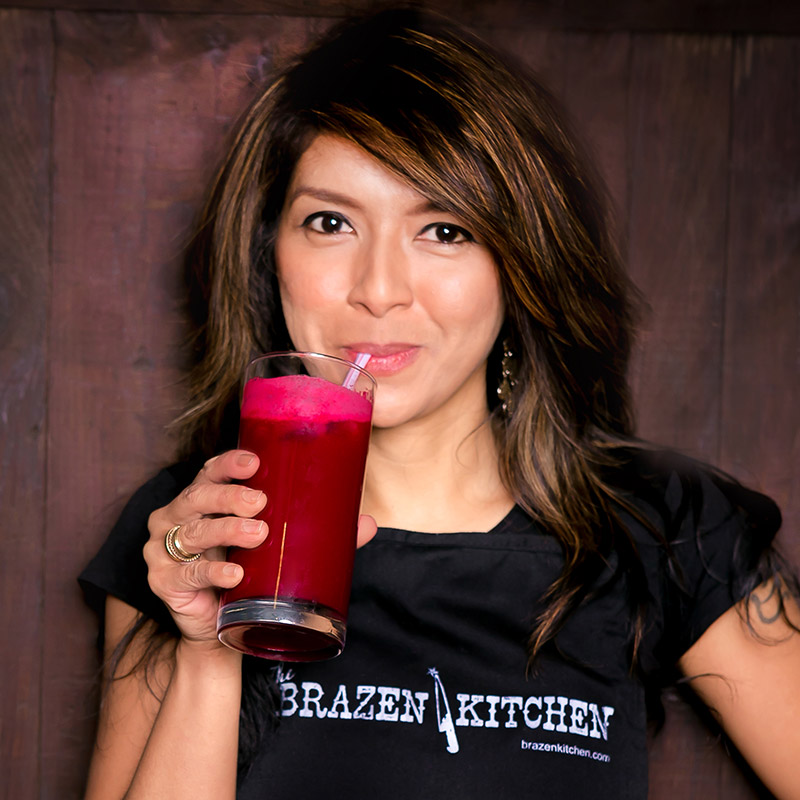 The Spring Health Kickstart
7:00 pm to 9:00 pm with Welcome Reception at 6:15 (light snacks and wine provided by OMA. BYOB welcome)
La Dorita
2312 Main Street, Pittsburgh, PA 15215
15$ advance ticket, $20 at door
If you've emerged from winter feeling heavy and lethargic, this is a lecture you will not want to miss!
Leah Lizarondo of The Brazen Kitchen will talk about the Top 7 Things You Can Do To "Cleanse" This Spring. You don't have to go through a radical detox.  Simple things you can incorporate in your diet will give you some of the same benefits.  
After the short talk, there will be a Q&A where you can ask Leah about all things cooking, health and nutrition - and how to realistically do it in our busy lives.
Leah Lizarondo is a functional nutrition consultant and health counselor who works with clients who suffer from chronic pain and illness such as heart disease, Type 2 diabetes, fibromyalgia, chronic fatigue syndrome, digestive disorders and other autoimmune diseases. She works with individuals, couples and families who want to lead healthy, vibrant lives. 
Leah received her training in Health Counseling from the Institute of Integrative Nutrition and is certified by the American Association of Drugless Practitioners. She received her Certification in Plant-Based Nutrition from Cornell University and has trained at the Natural Gourmet Institute. She is also a Registered Yoga Teacher. 
In the media, Leah is a respected food writer and is the weekly food columnist for Pittsburgh Magazine online. She is also Editor at Large for NEXTpittsburgh She is the Chief Veghacker, recipe creator and curator at her own website, The Brazen Kitchen, where she writes about food and food policy. 
She recently co-founded 412 Food Rescue, an organization that aims to redirect the 40% of food that unnecessarily goes to waste and redistributes it to organizations that serve those who are food insecure. 
Leah received her Masters Degree in Public Policy from Carnegie Mellon University, graduating with Highest Distinction and is an advocate for urban farming, healthy food accessibility, food safety policy and sustainability.
Watch Leah's TEDx talk on food health, "Why the Farm is Not Getting to the Table" given last April to a sold-out audience  at The New Hazlett Theater.
Leah and her recipes have been featured in print and online publications including Edible Allegheny, The Pittsburgh Post-Gazette, PopCity, Our Region's Business, KDKA Pittsburgh Today Live and national media including MSN's Re:Discover Series, NPR and on Oprah.com. The Brazen Kitchen was named one of the Top 100 Foodie Blogs in 2013 by IPE and won the National City & Regional Magazine Awards for Best Blog. 
For more about Leah, please visit www.brazenkitchen.com