The journey of a spiritual intuitive revealed through her experience with 9/11
7:00pm Lecture begins. Doors open at 6:15pm for light reception (wine BYOB and also provided by OMA)
2312 Main Street, Pittsburgh, PA 15215 (immediately near the Highland Park Bridge) REAR ENTRANCE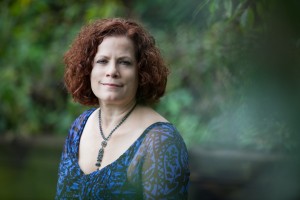 Among other distinctions, Lillie Leonardi was an FBI responder on September 11, 2001 at the Flight 93 crash site in Shanksville, PA. She had always lived with her feet planted in two separate worlds - the metaphysical and the physical. During her first hours at the crash site, Lillie witnessed what she describes as a "field of angels" and was forced to confront her connection to the divine - something she had struggled with since youth.
Please join us for what is certain to be a most inspiring evening as Lillie shares her experiences on 9/11 and stories of her life, including the ancestral origins of her intuitive gifts and the early childhood experiences that uncovered her ability to communicate with angels.
About Lillie Leonardi - After serving for more than 25 years, Lillie Leonardi retired from law enforcement to pursue her lifetime passion for writing.  Her first non-fiction book about her experience on 9/11 entitled, In the Shadow of a Badge was released in 2013 with Hay House and sold over 30,000 copies globally. In February 2016, Lillie released her second book with Hay House titled, The White Light of Grace: Reflections on the Life of a Spiritual Intuitive. An eBook titled, Before I Go was released in 2016 through Amazon Kindle Publishing and was co-authored by Lillie with her eldest grandchild. She is also a regular contributor to The Huffington Post and Heal Your Life digital publications.
To learn more about Lillie visit: www.lillieleonardi.com 
Please contact us through our website for more information.